Are you an adventurer at heart who loves to travel and explore new places? How about turning your passion into a career? If you are looking for a job that allows you to travel and experience different cultures, then this post is for you.
We have compiled a list of the top 30 traveling jobs that are perfect for adventurers like you. From being an international travel tour guide to working as a yacht crew or river cruise staff, there are plenty of options available.
So, pack your bags and get ready to embark on an exciting journey with these unique and rewarding job opportunities.
1. International Travel Tour Guide
Being a tour guide allows you to share your passion for travel and culture while working in exciting settings like hiking, kayaking, or skiing. As an international tour guide, you can live in a new country and immerse yourself in different cultures.
Not only do tour guides earn a good income, but with the rise in eco-tourism, you can also make a positive impact on the environment through sustainable tourism. Embrace the adventure and adrenaline of being an international travel tour guide.
2. Conservation Crews Around The World
Conservation crews around the world offer exciting opportunities to work with animals and protect the environment. These traveling jobs require flexibility, adaptability, and a willingness to live and work in different environments.
Researching and networking with industry professionals can help you find the perfect conservation crew job that aligns with your interests and skills.
Other traveling jobs, such as tour guides, photographers, and adventure sports instructors, also provide adventure and excitement. Embrace the possibilities and embark on a rewarding career in conservation.
3. Travel Camp Leader
In organizing and leading group camping trips, a travel camp leader must have knowledge of outdoor activities like hiking, kayaking, and rock climbing.
Strong leadership and communication skills are essential to effectively coordinate and manage groups. Certification in first aid and CPR is often required.
This job offers the opportunity to explore new places and connect with nature while sharing your love for outdoor activities with others.
4. Yacht Crew or River Cruise Staff
Working on a yacht or river cruise ship gives you the opportunity to explore different destinations while working. Positions in yacht crews or river cruise staff can vary from deckhands and chefs to entertainers and tour guides. You'll meet people from all over the world and form close-knit communities onboard.
Although the job can be physically demanding, the rewards include travel, adventure, valuable hospitality, and customer service skills.
5. SCUBA Instructor or Whitewater Raft Guide
Both SCUBA instructors and whitewater raft guides undergo specialized training and require certifications. These thrilling jobs allow you to work in breathtaking natural environments, such as tropical reefs or rushing rivers. Sharing your passion for adventure sports with others is an incredible opportunity.
Moreover, these roles often come with travel opportunities as the demand for these activities is global. While physically demanding, a career in adventure sports can be highly rewarding.
6. Bicycle Trip Leader
Organizing and leading group cycling trips in scenic or challenging locations, a bicycle trip leader requires strong cycling skills, knowledge of local routes, and leadership abilities to manage group dynamics. They may work for tour companies or independently, providing equipment and support services for clients.
This job offers opportunities for physical activity, travel, and outdoor exploration, although it may involve long hours and unpredictable weather. Certification or training in cycling safety and first aid is often required or recommended.
7. Hospitality Travel Jobs
Hospitality travel jobs offer exciting opportunities for adventurous individuals. Hotel and resort managers oversee day-to-day operations, ensuring guests have a memorable stay.
Tour guides lead groups to various destinations, sharing knowledge and information about the area. Chefs work in hotels, resorts, or on cruise ships, creating delicious meals for guests.
Bartenders mix drinks, creating a friendly atmosphere for patrons. Event planners coordinate weddings, conferences, and conventions. Travel photographers capture stunning images from around the world. These jobs provide diverse experiences in the hospitality industry.
8. Cruise Ship Jobs
Cruise ship jobs provide unique opportunities to travel while working. Various roles are available, from entertainment and hospitality to technical and administrative positions.
Working on a cruise ship fosters a sense of community among the crew members. Many cruise lines offer training programs for career advancement. Salaries and benefits can be competitive, with room and board provided. However, it demands hard work, long hours, and limited time off.
9. Lift Operator (Liftie)
As a Lift Operator, you'll be responsible for operating chairlifts and gondolas at ski resorts, showcasing your good communication skills and ability to work outdoors in all weather conditions.
Your keen eye for safety will enable you to quickly identify potential hazards, ensuring the safety of skiers and snowboarders.
Working in beautiful locations and being part of the skiing and snowboarding community will be a rewarding experience. Plus, many lift operators enjoy free ski passes as part of their employment benefits.
10. Housekeeping
Housekeeping jobs are a popular choice among travelers seeking employment. Hotels, resorts, and various accommodations around the world offer positions in housekeeping. These jobs typically involve cleaning guest rooms, common areas, and other facilities.
Some housekeeping roles may also include additional tasks such as laundry services or front desk duties. Besides providing a steady income, housekeeping jobs offer opportunities to interact with people from diverse backgrounds and cultures.
11. Activities Leader
Activities leaders take charge of organizing and leading recreational activities for travelers. These jobs involve working in outdoor adventure settings like hiking, kayaking, or rock climbing.
Passion for adventure sports and the ability to safely guide groups are crucial. Some positions may require certifications such as wilderness first aid or lifeguarding. The job can be seasonal or year-round based on location and company.
12. Front Desk/Reception
Front desk or reception jobs are common in the hospitality industry, often found in hotels, resorts, and vacation rentals.
These jobs require strong communication and organizational skills to greet guests, answer phone calls, and manage reservations. Some positions may require knowledge of multiple languages or specific software programs.
The fast-paced nature of the job makes it important to be efficient and customer-oriented. Front desk or reception jobs can be a great option for those looking for engaging work in the travel industry.
13. English Teacher Abroad
Teaching English abroad offers a unique opportunity for travelers to explore new cultures while earning a steady income. Many countries have programs that provide work visas and accommodations for English teachers.
Whether you have a college degree or previous experience, there are opportunities available. Schools and programs often offer training and support to help new teachers succeed.
Teaching English abroad can also enhance your resume and provide valuable teaching experience. It's a rewarding way to travel and immerse yourself in different communities.
14. Overnight Summer Camp Counselor
Overnight summer camp counselors work in a thrilling environment, surrounded by nature and adventure activities. They have the opportunity to help children develop life skills while having fun. Depending on the camp, counselors may also participate in outdoor activities and excursions.
Many camps offer room and board, allowing counselors to save on living expenses while getting paid. This job fosters personal growth through leadership and teamwork experiences.
15. Gap Year Program Leader
Gap year program leaders are responsible for managing and leading groups of travelers on year-long adventures. This role involves extensive travel and experience in diverse locations and cultures. Aside from guiding participants, program leaders may also engage in teaching, coaching, and mentoring.
Qualifications typically include a degree in education, outdoor recreation, or a related field, along with previous experience in leadership roles. Gap-year programs encompass volunteer service, adventure travel, and cultural immersion experiences.
Unleash your Creative Side with these Travel Jobs
Why limit your creative skills to a traditional office when you can unleash your creativity while traveling? These exciting travel jobs allow you to explore different ways to express your creative side.
Whether it's capturing breathtaking moments as a freelance travel photographer, sharing your journey as a travel blogger, or creating digital magic as a freelance web developer, these jobs combine your love for travel with your creative thinking.
Don't hold back – find the best travel jobs that allow you to unleash your creative potential and express yourself in adventurous ways.
16. Freelance Travel Photographer
Capture mesmerizing moments from all corners of the globe, transforming your passion for travel and photography into a dream job.
Earn a good income by selling your stunning travel photos online. Immerse yourself in different countries, exploring their unique beauty while honing your photography skills.
Let your visual stories paint a vivid picture of your incredible travel adventures. Embrace the freedom and creativity that comes with being a freelance travel photographer.
17. Travel Blogger
Share your travel adventures through engaging blog posts, captivating videos, and vibrant social media updates. Build a dedicated community of fellow travel enthusiasts who are eager to explore the world alongside you.
Collaborate with travel brands and tour operators to bring exciting sponsored content opportunities to your audience.
Monetize your blog through strategic affiliate marketing, sponsored posts, and the creation of valuable digital products. Above all, inspire others to embark on their own journeys, discovering new destinations and immersing themselves in diverse cultures.
18. Freelance Web Developer
As a freelance web developer, you have the opportunity to create visually stunning websites for clients all over the world. With the freedom to work remotely, you can be your own boss and set your own schedule.
Collaborate with talented professionals such as graphic designers, marketing managers, and project managers to bring your clients' visions to life.
It's important to stay updated with the latest web design trends and technologies to deliver cutting-edge solutions. Showcase your impressive portfolio online to attract new clients and grow your business.
19. Freelance Travel Writer
Share your travel adventures through captivating blog posts and articles. Collaborate with travel magazines, online publications, and tour operators to reach a wider audience.
Enjoy the freedom of working remotely and setting your own hours. Get paid to explore new cultures and share your experiences with the world. Develop a compelling online presence to attract a loyal following of fellow travel enthusiasts.
20. VIP Flight Attendant
Provide exceptional customer service to high-profile clients, traveling the world aboard private jets, yachts, and cruise ships. Ensure the safety, comfort, and satisfaction of VIP passengers, experiencing luxury travel in a high-demand industry.
Build valuable connections and opportunities for career advancement. As a VIP Flight Attendant, you'll work closely with NLP terms like travel agent, best travel jobs, bachelor's degree, and foreign service officer.
Your hard work and previous experience in the airline industry will be highly valued in this type of job. Enjoy the perks of visiting various destinations while delivering top-notch service.
21. Traveling Nurse
Combine your nursing skills with your passion for travel and explore various countries, states, and healthcare facilities. As a traveling nurse, you'll provide healthcare services to diverse patient populations, gaining valuable work experience and expanding your skill set along the way.
Enjoy the flexibility of traveling while maintaining job security in this high-demand career option. With the opportunity to work in different settings and locations, traveling nurse jobs offer an exciting and fulfilling career path.
22. Event Planner
Event planners have the opportunity to travel to various locations while organizing events for clients. They can either work for established companies or start their own event-planning businesses. Strong organizational and communication skills are crucial in this profession.
Some event planners specialize in organizing destination weddings or corporate retreats. As travel is a significant part of their job, event planners must be skilled in handling the logistics of coordinating events in different locations.
23. Geologist
Geologists explore remote locations like deserts, mountains, and even the Arctic for fieldwork, analyzing the Earth's structure, rocks, minerals, and natural resources.
They work in industries such as oil and gas, mining, and environmental consulting. A degree in geology or a related field is required, along with the ability to work outdoors in challenging conditions.
Some geologists have the opportunity to travel abroad for international research projects or conferences. Traveling to remote locations and studying the Earth's composition make being a geologist an exciting and adventurous career choice.
24. Yacht Sailing Jobs
If you're an adventurer seeking a job that allows you to travel, yacht sailing jobs could be a perfect fit. These jobs offer the chance to explore various destinations while working as a captain, crew member, chef, or stewardess. Along with the exciting lifestyle, yacht sailing jobs often come with competitive salaries and benefits packages.
Companies in this industry also provide training and certification opportunities for those interested in pursuing a career in yacht sailing. Set sail and embark on a unique and rewarding journey.
25. Bartender Abroad
Working as a bartender abroad can be an exciting and lucrative traveling job. Bartenders have the opportunity to work in unique locations around the world, from bustling city bars to beachside resorts. They get to interact with people from different cultures, enhancing their communication skills.
Bartending also allows individuals to learn about local drinks and customs, providing a rich cultural experience. Whether it's mixing up cocktails or serving cold beers, bartending abroad offers a dynamic and rewarding work environment.
26. Local Tour Guide
Being a local tour guide is an exciting and rewarding traveling job. As a tour guide, you get to showcase the hidden gems and popular attractions of a specific location to visitors. You become the bridge between cultures, offering insights into the history, traditions, and local flavors.
Whether it's leading walking tours, organizing outdoor activities, or providing commentary during bus tours, being a local tour guide allows you to share your love for a place while meeting new people from different parts of the world.
27. Theater, Drama, and Dance Performer
The world of theater, drama, and dance offers exciting opportunities for those with a passion for the performing arts. Whether it's treading the boards on Broadway or showcasing your moves on the dance floor, this profession allows you to express your creativity and bring stories to life.
As a theater, drama, and dance performer, you have the chance to collaborate with talented individuals, immerse yourself in different characters, and captivate audiences with your talent and grace.
With hard work and dedication, you can make a name for yourself in the industry and travel to different parts of the world, performing in renowned theaters and venues. So, if you have a knack for the stage and love to entertain, consider pursuing a career as a theater, drama, and dance performer.
28. Online Virtual Assistant
An exciting option for travelers is becoming an Online Virtual Assistant. This flexible job allows you to work from anywhere in the world.
As a virtual assistant, you'll handle tasks like managing emails, scheduling appointments, and performing administrative duties remotely. You'll need computer literacy and proficiency in communication tools like email and instant messaging.
Whether working for individuals or businesses, virtual assistants provide services such as social media management, customer support, and bookkeeping, giving you the opportunity to travel while earning a steady income.
29. Nomadic Computer Programmer
As a nomadic computer programmer, you have the freedom to work from anywhere in the world as long as you have an internet connection.
This job allows you to combine your passion for programming with a love for travel and exploration. In order to succeed as a nomadic programmer, you need to possess strong technical skills in programming languages and software development.
Additionally, effective communication skills are crucial as remote work often involves collaborating with team members. Whether you choose to work as a freelancer or for a company that offers remote options, nomadic computer programming can provide you with an exciting and fulfilling career.
30. Professional Consultant
Offering specialized services in various industries, professional consultants have the flexibility to work remotely and travel to their clients' locations. Whether it's marketing, finance, or any other skill set, consultants can apply their expertise globally.
Embracing different projects and clients, this role provides a diverse and dynamic work experience. Additionally, consultants enjoy the freedom to create their own schedules, making it an ideal opportunity for travelers seeking a fulfilling career on the go.
Frequently Asked Questions
What are some jobs that allow for frequent travel?
Some jobs that offer frequent travel opportunities include being a flight attendant, travel blogger, or international sales representative. Other options include being a tour guide, cruise ship worker, or adventure photographer.
Freelance work such as writing or consulting can also provide chances to travel. Consider job requirements like physical demands, language skills, and education/experience.
How can I find job opportunities that involve traveling?
Finding job opportunities that involve traveling is easier than you might think. Start by exploring job boards or websites like Remote Year or Workaway that specialize in travel-related jobs.
Consider fields like hospitality, tourism, or outdoor recreation. Networking and building connections can also lead to exciting travel opportunities. Don't forget to be open to freelance or contract work that may involve short-term travel gigs.
Are there any specific skills or qualifications required for traveling jobs?
The skills and qualifications needed for traveling jobs vary depending on the specific job. Some roles may require language proficiency, outdoor skills, or certifications. However, many traveling jobs only require a passion for travel and a willingness to learn. Research the requirements for your desired job and work towards acquiring any necessary skills or qualifications.
What are some potential drawbacks to working in a traveling job?
Traveling jobs offer exciting opportunities, but they also come with potential drawbacks. Constant travel can lead to fatigue and burnout while being away from loved ones for long periods can be difficult.
Living out of a suitcase and adjusting to new environments constantly can be challenging. Additionally, some traveling jobs may not provide stable income or job security.
Conclusion
In conclusion, there are countless opportunities for adventurers to turn their passion for travel into a fulfilling career. From being an international travel tour guide to working as a professional consultant, the options are endless.
Whether you prefer adrenaline-filled jobs like being a whitewater raft guide or want to immerse yourself in local cultures as a local tour guide, there is something out there for everyone.
So, if you have a thirst for adventure and a desire to see the world, don't hesitate to explore these top 30 traveling jobs. Your dream job may be just a plane ticket away!
Read Also:
10 Ways to Earn Money While Traveling
7 Top Companies That Pay You to Travel 2023
The Ultimate Car Camping Checklist: Essentials For Your Journey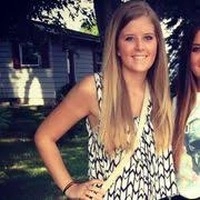 Ferona Jose is a passionate travel writer and blogger at Travelistia. She has traveled throughout Europe, Asia and the Americas. Her writing focuses on cheap travel destinations, travel experiences, cultural insights, and travel hacks.