Traveling to Japan for the first time can be an exhilarating yet overwhelming experience. As an exotic foreign destination with a deeply rich culture, Japan presents both opportunities for discovery and challenges to navigate unfamiliar systems and social norms.
With some insider knowledge and prudent planning, your first visit to the Land of the Rising Sun can be smoother and more enjoyable. This guide provides essential tips covering key aspects of travel from transportation and accommodations to currency, cuisine, and cultural etiquette.
Allow these insights to empower you with confidence as you embark on your Japanese adventure!
Basic Communication Tips
While only a small percentage of Japanese speak English, most major cities and tourist destinations have information provided in English as well as Japanese.
Nevertheless, learning a few basic phrases can go a long way in your interactions. Mastering greetings like "Konichiwa" (hello), "Arigato" (thank you), "Sumimasen" (excuse me), and pronunciations of numbers will serve you well. Install translation apps like Google Translate to pull up words on the fly or use image recognition to translate signs.
Also consider picking up a pocket phrasebook with visual cues. While Japanese respect foreigners' efforts, be aware pronunciations can still be misinterpreted so keep interactions simple.
Currency Matters: Handling Yen and Cashless Payments
The Japanese currency is yen (¥), available in bills of ¥10,000, ¥5,000, ¥2,000 and ¥1,000 notes as well as ¥500, ¥100, ¥50, ¥10 and ¥5 coins. Cash is widely used, so ensure you have sufficient small bills and coins for transportation tickets, purchases related to your ทัวร์ญี่ปุ่น activities, and other expenses. Exchange money at airports or major post offices and banks, avoiding private exchange booths.
While credit cards are accepted in larger stores and shops, cash is often required for smaller purchases like food stalls or souvenirs during your Japan tour. Contactless payments using services like suica cards or mobile wallets are also gaining popularity. Load up a suica or pasmo stored value card for seamless public transportation payments during your sightseeing around Japan.
Public Transportation: Mastering Trains and Buses
Japan's public transport network is amongst the best in the world – fast, frequent, punctual and easily accessible with English signage. In cities, underground rail networks connect to overground commuter rails. The Japan Rail Pass allows unlimited travel on shinkansen bullet trains and other JR Group trains, buses and ferries.
For regular use, a suica or pasmo card provides a convenient tap-in tap-out system. Check schedules and routes in advance using Google Maps. Be prompt as trains can depart early, and observe elevator etiquette by lining up. Long-distance buses also connect major routes, book ahead for express services. Ridesharing services like Uber are available in large cities.
Cultural Etiquette: Respecting Japanese Traditions
Maintaining proper etiquette goes a long way in Japan. Remove shoes when entering homes or tatami mat rooms. Bow slightly when greeting and thanking instead of shaking hands. Queue politely and avoid loud or boisterous behavior on transport.
Eat and walk briskly during busy commuting periods. Visit major shrines and temples modestly dressed without bare shoulders or short shorts. Smoking is banned indoors but permitted in outdoor smoking areas. Using both hands when exchanging business cards demonstrates respect. Become familiar with cultural norms to blend in seamlessly and earn Japanese appreciation for your respect and manners.
Savoring Japanese Cuisine: Dietary Considerations
From ramen noodles to sushi, no visit to Japan is complete without sampling iconic dishes. While seafood features prominently, vegetarian and halal options exist with advance planning. Download menu translation apps before dining to decipher unfamiliar options.
Japanese follow food safety meticulously so enjoy every local specialty with carefree confidence. However, be aware of dietary restrictions when enjoying kaiseki multi-course meals or etiquette required for dishes like fugu blowfish. Share communal dishes politely without double-dipping.
No tips necessary at restaurants but rounding bills up shows gratitude. Discount food court mens selling udon noodles and tempura are budget-friendly dining alternatives.
So far I have addressed essential tips around language barriers, currency, public transportation, cultural etiquette, and cuisine for first-time travelers in Japan. Now let's dive deeper into additional aspects of your Japan itinerary planning.
Staying Connected: Internet and SIM Card Options
Wifi hotspots like Starbucks offer universal access but data packages provide remote area coverage. Rental SIM cards from Japan's major carriers like Docomo, Au or Softbank activate in 5-10 minutes with simple online signups.
Purchase data-only SIM packages contact your carrier for compatible models. Alternatively, rent wifi egg or pocket wifi devices you can carry anywhere for a small daily fee paid in advance. Speeds typically meet basic mapping and messaging needs. International roaming also works but bills can accumulate rapidly without a cap. Install popular chat apps LINE and Whatsapp to video call family back home.
Accommodation Choices: From Hotels to Ryokans
Japan offers diverse lodging from international chain business hotels to traditional ryokans. Conveniently located business hotels come equipped with desk spaces ideal for remote working travelers. Book well in advance for peak travel seasons like cherry blossom season or holidays.
For more cultural immersion, ryokans provide the unique experience of staying in a Japanese inn. Slippers, yukata robes and breakfast kaiseki meals are included while tatami room futons unfold nightly. High-end locations like https://artralux.co.th/ offer package tours combining luxury ryokans with onsen hot springs excursions. Budget capsules, hostels and guesthouses provide affordable options in major cities.
Emergency Preparedness: Knowing Who to Call
Seek help quickly by calling the police at 110 for emergencies or ambulance/fire at 119. Download translation apps storing crucial phrases locally for offline access. Sign up for travel insurance and carry copies of policies, passport, driver's license and travel itinerary.
Register travel plans with your embassy online in case support is needed. Have emergency numbers listed including your hotels. Japanese hospitals and clinics provide excellent care for minor to critical needs at reasonable rates, walk-in clinics don't require appointments.
Carry any medications in original prescription bottles during air travel. Be aware of natural hazards like typhoons and earthquakes. With basic preparedness, you can explore Japan safely and without worry.
Top Tips for First-Timers
In summary, here are the most important things to remember when navigating your first trip to Japan:
Learn basic greetings and phrases for communicating needs simply
Carry sufficient cash and load transport cards for payments
Study transit maps and schedules in advance
Respect cultural norms and modest dress codes
Note language translations for ordering cuisine safely
Arrange reliable wi-fi or data access beforehand
Book lodging well in advance for popular seasons
Sign up for travel insurance and register trip details
Program useful numbers like police and medical into your phone
Most of all, adjust your expectations and seek local expertise for an enjoyable adventure in the amazing yet welcoming land of the rising sun!
Read Also: 
Traveling to North Korea: A Complete Guide
The 6 Best Romantic Restaurants in Tokyo
The Ultimate Guide to Tokyo Travel Tips: Expert Hacks and Tricks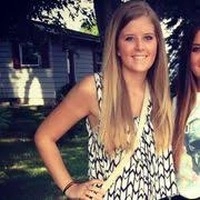 Ferona Jose is a passionate travel writer and blogger at Travelistia. She has traveled throughout Europe, Asia and the Americas. Her writing focuses on cheap travel destinations, travel experiences, cultural insights, and travel hacks.