Packing lists can differ in relation to where you're traveling to and how long will your traveling plans last. It is probable that you may face some difficulties on your excursion, however, the best travel accessories for men can make all traveling experiences better.
From tech gadgets that keep your electronics charged to baggage accessories that keep you safe from getting an overweight baggage charge blow, keeping the right travel accessories for men at hand ensures a journey with fewer bumps.
We have compiled a list of 35 top travel accessories for men you should pack in your bag. Weigh up these travel accessories to bring on your next tour, as well as all your retreats to ever come! So read on to know more about these travel staples.
1.  Quality Leather Wallet with RFID Blocking
Travel accessories for men quality Leather Wallet with RFID Blocking prevents others from scanning the cards inside your wallet without your permission or without you noticing, in a crowded place. An efficiently crafted wallet that is made of excellent and best leather materials will meritoriously block all sorts of radio frequencies and avert transmission between the RFID chip and the scanner.
2.  Mobile Travel Shaver
You need to carry a mobile travel shaver for the sake of aesthetic appearance and hygiene. However, when boarding a plane, you should only carry an electric shaver that is battery-operated. If the make of the shaver is such that you can separate the power source from the appliance, then do so.
3.  Sling Shoulder Backpacks
Carrying a sling bag across your back, the single strap sits comfortably across your shoulder, and this distributes the heft and allows you to have maximum mobility. If you are visiting a destination that is crowded and is even swarming with pickpockets, you can also carry a sling bag across your front. This would be just as comfy and along with giving you easy access to your stuff, it would also save you from theft.
4.  Suit Carry-On Garment Bag
Going on a quick business trip, or the wedding of your friend? Or maybe you are traveling in a suit just in case you end up at a festive ball on your next travel, which requires you to dress formally. Avoid wrinkling it by using a suit carry-on garment bag.
5.  Canvas Duffle Bag
Duffle bags are more lightweight and flexible than the rest of carry-on bags, making them a remarkable choice for long adventures. But why should you opt for canvas duffle bags? Made of canvas these are more study, and resilient to wear, making them the perfect choice for long adventures.
6.  Universal Travel Adapter
Who likes to carry the unnecessary bulk of adapters, one for your laptop, one for your phone, for your tablet PC? That is just not wise. Carry a universal travel adapter instead, that caters to all your needs when it comes to charging your devices.
7.  Waterproof Bluetooth Tracker
Travel accessories for men Bluetooth trackers are definitely must-haves when it comes to travel accessories, as these can help conserve precious time and money. If you happen to lose any device, you would not have to waste time looking for it, or money to replace the lost item. Just track it down with a Bluetooth tracker, all the better if it is waterproof.
8.  Power Core Power Bank
Keep a power bank for obvious reasons. You would not want your phone battery to die just as you are in the middle of a perfect travel photography session, now would you? Also, just a heads up that you would need to carry any power banks in your hand-carry bags because these are prohibited in the cargo sections of a plane.
9. Portable Wireless Bluetooth Speaker
You have reached the summit of a mountain, well this calls for a celebration! But you are alone, and music can be your best companion. What better way to enjoy it than on easy-to-carry, portable Bluetooth speakers?
10. Quick-Drying Travel Underwear
It is probable that you might think you will have ample time to do laundry whilst on your tour. But you never have enough time on your travel schedule for laundry, and you just might need a fresh pair of underwear. That's where quick-drying travel underwear comes to the rescue! Keep it handy.
11. Breathable Socks for Long Walks
No one likes sweaty feet! Therefore, having a pair of socks with good aeration and breathability is imperative for comfort, especially when you plan to take long walks, or go on hikes and treks. Wear breathable socks on your next hike, and forget about sweaty feet!
12. Versatile Flip Flops
Not talking about hikes here, but if you do plan to go explore a beach, the best footwear is none other than flip-flops. Comfortable and at ease when walking the sandy coastline, or when going out for a short trip to the local Bazar, Flip-flops are a must-have travel accessory.
13. Packing Cubes for Systematic Packing
Pack and unpack hassle-free by using packing cubes for systematic packing.  These help compress your clothes, giving you much more space in your luggage bag, and also prevent the clothes from creasing or wrinkling. Stay organized on your vacations with packing cubes!
14. Digital Hanging Luggage Scale
This is definitely a necessity if you travel often but want to save on the costs you pay due to bulky packing. Digital Hanging Luggage scales for weight check are pretty reliable and savvy travel accessories that will save travelers both time and money. These efficient accessories provide the precise weight of luggage right before you leave for the airport, and prevent overpacking.
15. Travel Shoe Bags for Tidy Luggage
After a muddy trek, would you keep your soiled shoes with your clean clothes inside your bags? Definitely not. You could carry them in a spare bag but why carry more stuff when you have ample space in your luggage bag? The easy solution is that you make use of travel shoe bags, to place your muddy shoes in before you put them in your luggage bag, to keep the rest of your stuff neat and tidy.
16. Men's Premium Necessities Travel Kit
As the name suggests necessities kit has all the necessities but in travel-size packaging to make them easy to carry with you on your tours. Facewash, toothbrush, toothpaste, sunblock, and beard oil are just a few of the things you should have in a necessities travel kit. The constituents of the kit may vary according to where you are traveling.
17. Hanging Toiletry Bag
Hanging toiletry bags are very efficient accessories as they can keep your stuff organized. This makes these hanging toiletry bags a big time-saver. They also make space on counters in small restrooms, are hygienic, and can keep you from packing articles you will never need while you are traveling.
18. Travel Size Shaving Cream
Go for travel-size shaving creams, or as they are more commonly called "Single Use Minis."  These are convenient to carry while traveling and also comply with the regulations of the Transportation Security Administration's airline travel.
19. Memory Foam Travel Neck Pillow
While expandable pillows will eternally be the most lightweight option, memory foam pillows are not significantly heavier than their counterparts. Moreover, Memory foam neck pillows can offer considerably more comfort and allow you to sleep restfully during long flights or road trips.
20. Lightweight Rain Jacket
Weather is unpredictable at times and you might have to face scattered showers or even a thunderstorm while you are on your next tour. While an umbrella always looks classy, it is not easy to carry around at all times. Pack a lightweight rain jacket to shield yourselves from the showers instead, particularly one that folds easily to fit in your bag.
21. Easy-On, Easy-Off Slip-On Loafers
Wearing easily slip-on and slip-off loafers on a long flight might be the best choice you make while traveling long distances. Holidaying, particularly the travel bit, is no fun without comfort, and these shoes are the most comfortable choice you might make.
22. E-Reader for the Book Lovers
I am a book lover myself and always carry a book with me, no matter where I go.  If you are a book lover, you might want some books to accompany you when you travel, but not want to carry lots of paperbacks with you. Carry an e-book reader instead with all the books you would want to take with you on your journey. We agree that e-book readers don't smell as nice as paperbacks, but are the most convenient option for when you are traveling.
23. International Travel Adapter
An international travel adapter will allow you to plug your gadgets into an electrical socket that is dissimilar from the type of sockets in your country. These adapters simply let your devices' plugs fit into different sorts of power sockets all around the world.
24. Noise-Canceling Headphones
If you have a phobia of flying in an airplane or simply are irritated by the noises of your co-passengers, consider using noise-canceling earbuds or headphones. They do an impressive job of creating personal compartments of noiseless space that you might just need during your journey.
25. Mini Air Purifier
You might not know what bacteria or other germs the air of your travel destination might carry. Mini air purifiers are portable devices that mitigate 99% of airborne bacteria. Health before the rest, carry a mini air purifier with you next time you travel.
26. TSA-Approved Cable Luggage
TSA-approved cable luggage locks are a skillful concession between personal safekeeping and national security. They permit tourists to keep a certain level of control over who gets access to their luggage all the while offering TSA officials the power to unlock the bags if the need arises.
27. Travel Money Belt with RFID Block
If you decide on wearing a money belt, when you are traveling, as a bag-free choice for the purpose of more security, think of opting for something with more security traits, for example, an RFID-blocking lined money belt. This would save you from digital theft. Be on the safe side and keep your valuables secure.
28. Vaccine Card Holder
The COVID-19 pandemic is something we are still recovering from. Some places you travel to might still need to see if you are vaccinated. Therefore, always keep your vaccine card with you. Instead of stuffing it in the depths of your bag, keep it in a handy vaccine card holder for easy access, when the need arises.
29. Multifunction Keychain
The best you can do for your safety and convenience while traveling is to think ahead and keep a multifunction keychain or a multi-tool with you. It allows you to prepare for the nastiest case scenarios and keeps hope alive in difficult situations.
30. Anti-Itch Bug Pen
This bug-bite soother is an impeccable companion for you at times you go camping, hiking, trekking, or literally any sort of outdoor venture. Itching always makes things worse, so how about you always keep an anti-itch bug pen with you every time to travel to destinations where humans are prone to bug bites?
31. Folding Beard Comb
This is the perfect detangling accessory for grooming and styling. Its folding design makes it all the more efficient, for it is easy to store in your carry-all or even sling bag, and you can always tame your hair before you take a picture while on vacation.
32. Mini Travel Umbrella
As we said before the weather can be pretty unpredictable, and carrying an umbrella is always full of hassle, but in addition to that rain jacket, it is always wise, to carry a mini travel umbrella. Unlike the regular umbrella, it is easier to store in your bags and is completely capable of shielding you from unforeseen weather conditions.
33. Camping Towel for Outdoor Trips
Synthetic camping towels are amazingly absorbent and dry up 30% quicker than ordinary towels. This makes these camping towels a remarkable accessory to carry with you if you are going camping or even to the beach.
34. Sunglasses for Shielding and Style
Do we even need to say more? Protect your eyes from the harmful glare of the sun when you go out on your trip. Moreover, donning sunglasses just makes you look super stylish, they are the symbol of chicness. So never forget this important travel accessory for men!
35. Super Handy Electronic Organizer
Who likes jumbled mashes of wires? No one and we are sure you must hate them even more while traveling. So keep this uber-useful Electronic Organizer to keep all your wires, external hard drives, and extra batteries deftly stored. It also allows you to excess your gadgets easily.
Tips on Choosing the Right Travel Accessories
The travel accessories you need to pack for your trip depend on various considerations. Here are a few tips on choosing the right travel accessories for men:
Pack according to the weather: The stuff you pack for your summertime excursion will differ from that you need to pack for a wintertime journey.
Never over-pack: Do not pack two different sorts of accessories, that serve the same purpose. For instance, pack either your travel shaving kit or your electric trimmer. Never over-pack
Never under-pack: Suppose you are going to be traveling for several days, and you decide to not pack either your shaving kit or electric shaver. That is a good example of under-packing, for by the time your trip ends, you will probably be unrecognizable with your over-grown hair.
Frequently Asked Questions:
What are some travel accessories that can help keep my belongings organized?
Some travel accessories to keep you organized are:
Wallets and bags
Suit carry-on garment bags
Packing Cubes
Travel shoe bags
Travel Kit
Hanging Toiletry Bag
Electronic organizer
Are there any travel accessories specifically designed for men's needs?
Yes, some of the travel accessories specifically designed for men's needs are:
Men's Premium Necessities Grooming Kit
Travel Size shaving cream set
Folding beard comb
Travel Money belt with RFID
Men's quick-dry Underwear
Men's wallets with RFID
Sling bags for men
What are some must-have travel accessories for long flights?
Some must-have travel accessories for long flights are as follows:
Memory Foam Travel Neck Pillow for Restful Sleep
E-Reader for the Book Lovers
Noise-canceling headphones for Peaceful Journeys
TSA-Approved Cable Luggage Locks for Security
Vaccine Card Holder for Easy Access
Folding Beard Comb for Grooming on the Go
Are there any travel accessories that can help improve my overall travel experience?
All the aforementioned travel accessories for men are sure to improve your overall travel experience, but the true key is to pack smart. You can learn how to pack smart and make your travel experience totally out of this world, by heading over to our Tips on Choosing the Right Travel Accessories.
Read Also:
20 Best Travel Accessories for Women
Tripped Travel Gear: Essential Packing Cubes
The Stylish 7 Winter Travel Outfits For Your Next Trip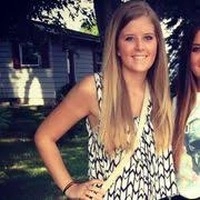 Ferona Jose is a passionate travel writer and blogger at Travelistia. She has traveled throughout Europe, Asia and the Americas. Her writing focuses on cheap travel destinations, travel experiences, cultural insights, and travel hacks.