Looking for the top hijabes trend 2023 for traveling women? You are at the right place. We will tell you the latest styles of hijab that will surely suit every skin and face type. Trends and fashion of hijab are changing constantly, and it becomes difficult to keep up with the latest trends. Hijabs tend to be simple and plain but with the changing trends and fashion, you can find every type, design, and style of hijab.
Whether you are looking to update your wardrobe with beautiful hijabs or searching for new designs this article is for you. There is a common misconception in girls that you cannot look beautiful in hijab. But the answer is you can. You just need to follow the top hijabes trend in 2023 and find out which type of hijab suits your face and skin tone.
Here you will learn about the latest trends, designs, and styles of hijabs.
Top 10 Hijabes Trend 2023
1. The Classic Square Hijab
Classic square hijab seems very simple but looks very beautiful. You can wear this type of hijab with any outfit. Fold a cloth in a triangle shape then wrap it around the head. This hijab can be worn in different ways due to its versatility. You can wear this hijab with jersey fabric, cotton, or viscose for an everyday look. In addition, this hijab can be worn at formal occasions such as weddings, and parties. You can switch to satin or chiffon fabric for extra elegance. These two fabrics are made of premium quality material that looks beautiful on formal occasions.
Read Also: Mekka Mellia Blog | Complete Fashion Review
2. Plisket Hijab
Plisket hijab is also known as a pleats hijab. The shape of this hijab is rectangular and you can wear this hijab with a pin for a firmer grip. This hijab is in demand due to its versatile style. Mostly, young girl uses this type of hijab because it is easy to shape and provides a slim impression on the face. You can get this type of hijab in many fabrics such as cotton, silk, and wool. In addition, you can use these fabrics on different occasions. For example, cotton stuff is lightweight and breathable so you can wear this hijab on daily basis. Silk fabric gives a premium and luxurious look so this stuff can be worn on formal occasions and wool hijab can be used in winter because it provides warmth and insulation.
3.      Over-the Shoulder Drape Hijab
If you love to wear a long cloth hijab then an over-the-shoulder drape hijab is for you. This style is for those girls who prefer comfort over fashion. Although this hijab looks very beautiful but is mostly used on casual occasions. This hijab is also available in three fabrics, cotton, viscose, and linen fabric. If you like to wear a lightweight hijab then the cotton fabric is for you. In contrast, follow the top hijabes trend in 2023 for creative ideas regarding hijab. The viscose hijab seems soft and comfortable and the linen hijab is perfect for the summer season.
4.      Pashmina Hijab
Pashmina hijab is a long scarf hijab can be wrapped around the head and pinned in place. This style comes with a variety of patterns, sizes, and materials. This hijab is specifically for those who want to look creative as this hijab can be created in any beautiful shape. This hijab is made of wool, silk, and cashmere. Moreover, you can wear this type of hijab on any occasion because it provides an elegant and sophisticated look.
5. Patterned Hijab
A patterned hijab is the best option for you because it has a unique and attractive design that looks perfect. These hijabs are available in different designs and patterns such as geometric or floral which give a unique touch to your outfit. You can get this hijab in fabrics such as cotton, silk, and chiffon. All fabrics can be used for different purposes such as cotton is lightweight and used in summer. You can wear silk fabric for formal occasions and chiffon can be worn to look elegant and sophisticated.
6. Instant Hijab
Instant hijab is a type of pre-sewn and pre-tied hijab that is easy to wear and adjustable according to the head size. This hijab is for those who always remain in hurry and want a quick and easy way to put on their instant hijab. The stretchy fabric used in this type of hijab such as cotton, jersey, and spandex makes them easy to wear and comfortable.
7. Indonesian Hijab Style
This hijab is known as 'Jilbab' in Indonesia and used to wear on formal occasions and events. The trend of hijab become very popular in recent years even non-Muslims, celebrities, and designers are wearing hijab. Many girls all over the world are trending on social media and are trying different types of hijab to look beautiful. In addition, you can follow those bloggers and fashionistas for more hijab ideas.
8. Stylish Layered Hijab
Stylish layered hijabs are very popular and you have many YouTube tutorials regarding stylish layered hijabs. Most women bloggers proudly wear these types of hijabs to look beautiful and decent. The layers of this hijab are quite easy to manage with stiff material and this isn't slippery or lightweight like silk or chiffon. You need a hijab with big widths for this layered style hijab because at least two layers are a must in this design. And if some material is left then you can cover the chest with that material.
9. Lebanese Hijab Style
White hijab looks beautiful on formal occasions such as weddings, or any other event. There is a trait in Lebanon that an Islamic bride must wear a white hijab on his wedding and this portrays the culture of Lebanese hijabi women. Lebanon is known as a fashion-conscious country because many renowned fashion designers belong to this country and Elie Saab is one of the great examples. Many Islamic women in Lebanon pair their hijab with modest attires. Their hijab styles are influenced majorly by the French and they usually wear hijab in a pointed style.
10. Omani Hijab Style
The Omani-style hijab is very famous all over the world due to its unique design. This hijab is one of the top trends hijabes in 2023. This type of hijab is mostly used in Saudi Arabia, Muscat, and many other gulf countries. A huge range of textures is used in Omani Hijab with shades that are generally wrapped around the head and left hanging around the chest. Omani women rarely used under scarves to create folds and layers.
Over to You
To conclude, the above-mentioned hijab styles are the top hijabes trend 2023 for traveling women. You can select the best hijab design for you. The important part of selecting the hijab is which type of hijab I should wear. The selecting right hijab for you is very challenging. You should wear a hijab with a unique design according to your face tone and can be used on different occasions. There is a wide range of hijabs available such as classic square hijab to Omani hijab styles everything for everyone. So, update your wardrobe with these unique design hijabs trend 2023 for women.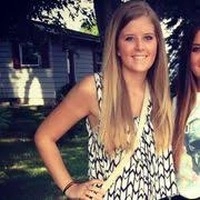 Ferona Jose is a passionate travel writer and blogger at Travelistia. She has traveled throughout Europe, Asia and the Americas. Her writing focuses on cheap travel destinations, travel experiences, cultural insights, and travel hacks.